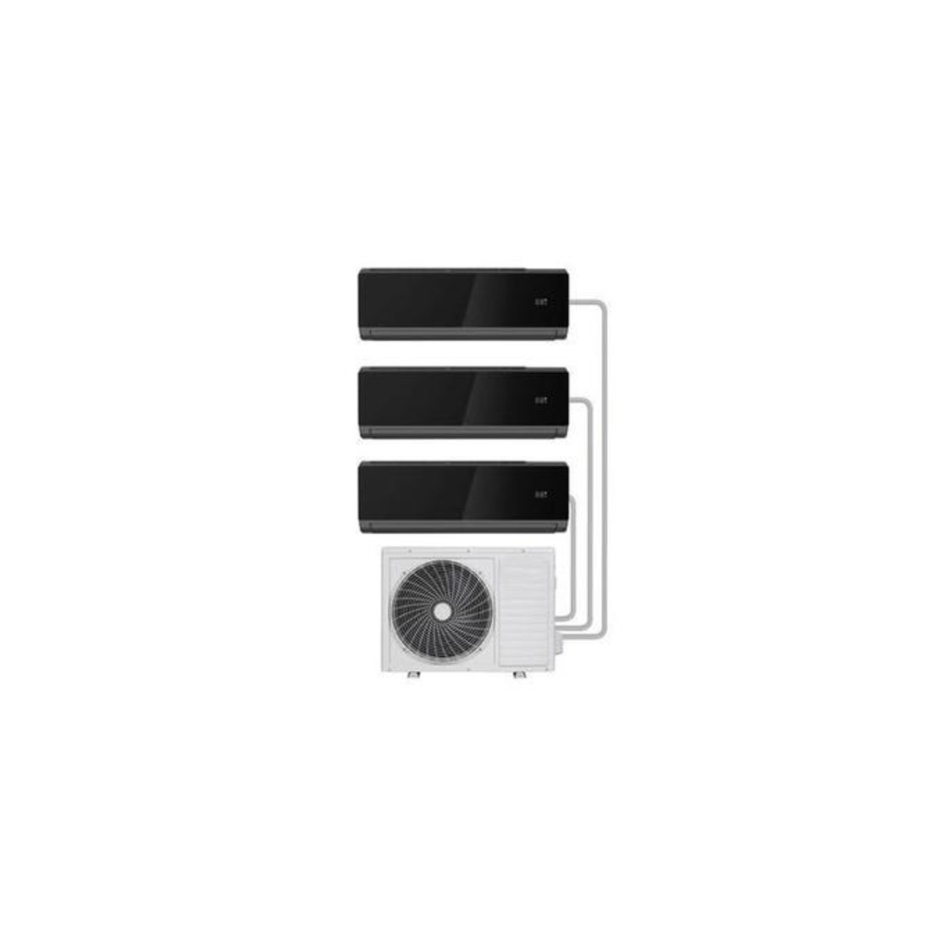 Professional Tips For Choosing Indispensable Criteria Of Ac Split Split System AC Systems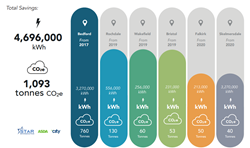 Our profit margins have not been touched yet these small changes behind the scenes can make a big difference to our overall carbon footprint
One of the UK's largest supermarket chains has successfully slashed its carbon footprint dramatically by taking steps to optimise energy efficiency across nine chilled distribution centres (CDCs). By installing Star's Ethos software over the last four and a half years, which monitors refrigeration plant performance 24/7, Asda has saved 5GWh on energy costs and over 1,100 tonnes of CO2e across the sites optimised with Ethos software.
With the help of Star Refrigeration's data monitoring business, Star Data Analytics (SDA), and City Facilities Management, Asda has reduced its energy consumption by 35% since 2010.
Asda has also signed up to the cold chain sector's Climate Change Agreement (CCA) – a UK government incentive for business in energy intensive industries.
Andrew Dodson, Energy Bureau Manager at City Facilities Management said, "This project has highlighted how cross-company collaborations can work successfully. Both Star and City Facilities Management offered specific expertise to Asda to help it achieve its vision of vastly reducing its carbon footprint. By investing in preventative maintenance, data monitoring and energy performance optimisation of its cold stores, Asda is now reaping the financial rewards too".
The Ethos software was first installed in Asda's Bedford chilled distribution centre with impressive results. In four years of monitoring the plant and making recommendations to improve efficiency, the site reported energy savings of 556,000 kWh and also saved 760 tonnes of carbon dioxide from being released into the atmosphere.
Brian Churchyard, Building Model, Engineering, Energy & Innovation Senior Manager at Asda, said "We have made tangible reductions in energy use throughout our chilled depots whilst continuing to run our business as usual with no disruption, and have not decreased our capacity requirements resulting in reduced operational costs improving like-for-like profit margins. These changes behind the scenes also reduce your overall carbon footprint."
Ethos is a bespoke data driven analysis software designed by a team of award-winning senior refrigeration consultants, field engineers and software engineers. It collects data from refrigeration plants in real time and the cloud based software then compares actual operating performance with a computer model of theoretical performance at the given ambient conditions and operating temperatures.
This comparison of actual performance with the 'digital twin', highlights any energy gap and enables the SDA team to identify problems and suggest corrective actions to reduce energy usage and meet environmental goals.
Live data is provided through a digital dashboard which conveys the performance clearly. Alerts are sent to plant owners and maintenance contractors when irregular equipment behaviour is detected. Additionally, a spending chart within the Ethos dashboard allows customers to see at a glance how much money is being spent running the refrigeration plant.
With the UK following many other countries around the world by introducing legislation to decarbonise by 2050, all businesses need to have a plan to reach net zero. Innovative software such as Ethos can offer large gains when it comes to reducing energy usage and cutting carbon footprints.
Star Refrigeration has decades of expertise in natural refrigerants and can offer advice on the development and implementation of energy and carbon reduction strategies, including the use of modern low carbon refrigeration technology, preventative maintenance programmes and data monitoring and performance optimisation of refrigeration plants.
To find out more about how Ethos helped Asda achieve significant carbon savings go to: https://www.star-ref.co.uk/case-studies/asda/
For the original version including any supplementary images or video, visit https://www.prweb.com/releases/star_refrigerations_cold_store_monitoring_software_ethos_delivers_5gwh_reduction_in_asdas_energy_costs/prweb18061488.htm
You may also be interested to read
You may also be interested to read